Infoguard was founded in the heart of California's Silicon Valley in 2004 in response to the growing need for top-quality services at reasonable rates. Since then many organizations have experienced, with a great level of satisfaction, the technical expertise and quality service provided by our professionals.
Infoguard Mission
To provide our clients with outstanding security solutions, compliance, and consulting services that will help organizations minimize security risks, reduce costs, and achieve their security objectives.
What We Do
Infoguard offers a variety of security solutions, compliance, and consulting services for protecting information and mitigating security risks to organizations by providing safeguards against information threats from hackers, cyber attacks, malicious codes, corporate espionage, identity theft, and even threats from employees.
Clients Benefits
Eliminate security implementation challenges such as:

Prohibitive costs of hiring, training and retaining highly skilled security staff
Shortage of qualified information security personnel

Take advantage of security industry best practices and solutions
Why Infoguard
Infoguard's senior information security professionals are widely regarded as top authorities in their industries.
No other information security company boasts such a high-powered team of specialists.
Our Security Consultants:
Have a minimum of ten years of experience in information security
Are, literally, the people who wrote the book on information security
Train security professionals for top security certifications, such as CISSP, CISA, and CISM
Have trained the NSA for Cyber Warfare and can help prepare you to survive a cyber attack
Have provided security consulting to top national and international organizations, as well as governments
Information security is our only business, not a drag-along service for a primary business in accounting.
OUR LEADERSHIP TEAM
Infoguard Cyber Security is led by an experienced and diverse team of innovative consultants, leaders, and subject matter experts from top global commercial technology companies
We leverage our expertise, experience, and innovation to provide next-generation security solutions as well as protecting organizations' information assets against current and emerging threats.
ROBERT ROOHPARVAR CISSP, CISA, CISM, CTPRP
Chief Information Security Officer
Cyber Security professional and Silicon Valley veteran with 20 years experience and diverse expertise across all aspects of security including Information, Network, Cloud, and IT Security. Delivering technical and strategic Security Governance, Risk and Compliance advisory, and consulting services to organizations across America.
Robert's prior experience includes professor of computer science at California State University and University of Nebraska, Oracle Corporation, Sun Micro Systems, 3Com Corporation, Alcatel Corporation, IBM Internet Security Systems, eBay, Symantec, Fishnet Security, and FICO.
Robert Holds an Master degree in Computer Science from Western Michigan University.
Among clients served by Robert were NASA, Pentagon, Department of Defense (DOD), Lawrence Livermore Lab, Travis Air Force, Fujitsu, Sun Micro System, Xerox PARC, First American Title, Getty Museum, Indymac Bank, Air Force Hospital Command, San Jose State University, Foothill-De Anza College, Alaska Communications Systems (formally ATU), City of Calgary, Stanford University, College of Salt Lake City, Qwest, Sprint, ATT and eBay to name a few.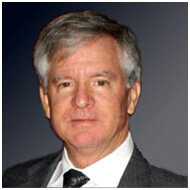 DAN GAUDREAU
Chief Financial Officer
Dan is a seasoned and highly accomplished senior financial management executive, with 25 years of experience as Chief Financial Officer in finance and operations management within start-ups and global organizations in various high-tech industries. Strong qualifications in creating and implementing internal controls and processes in addition to driving revenue growth and increasing operating profits.
Dan has served as Chief Financial Officer and SVP-Operations at several organizations including Cloud Cruiser Inc., Actuate Corporation, Plantronics and Ready Systems Corporation. He also held the position of Controller of the U.S. Manufacturing Operation at Apple Computer.
Dan's background also demonstrates solid leadership and he has held numerous Board of Director seats for start-ups and established high-tech companies including Chordiant, Axis Systems, and BiTMICRO Networks.
REZA SADEGHIAN
Senior Vice President Business Development, Operations, and Governance
Reza is a Seasoned Business and Technology Executive with over three decades of experience as Chief Information Officer, Corporate Controller, Chief Technology Officer and Chief Customer Officer at Fortune 500 companies. He is responsible for strategic business planning, legal matters, compliance, organizational strategy, human resources, and other operational functions.
Reza worked at SAP AG and SAP Americas for four years as VP of Product and Technology where he held global responsibilities for new products and technology innovation and for five years as West Coast VP and Chief Customer Officer where he was the Trusted Advisor to many leading SAP's Strategic Customers in Oil and Gas, Telecommunication, Retail, Energy, High-Tech, Software and Insurance industries helping them to plan and deploy their strategic initiatives.
Prior to joining SAP, he served as Board advisor and a member of SAP Board of High-Tech Industry Business Units (IBU) providing advice to SAP in new and Innovative Product Development. He also served as Executive Advisor to companies such as CISCO, HP, and EMC.
Reza also held IT and Business Transformation Leadership positions at General Tire International, Nestle USA, Applied Materials, Coca-Cola, VERITAS Software, and Synopsys.
He holds B.Sc. in Computer Science and Strategic Planning from University of Tehran, an MBA from Duke University's Global Executive (GEMBA), and Corporate Governance from Tulane University School of Law where he studies Corporate Governance, Board Members Fiduciary Responsibilities, Sarbanes-Oxley, and Business Strategy; Reza also holds many certificates in Network, Security Architecture and Management, Project Management, ERP, CRM, Business Continuity and High Availability Architecture.
STEVE WALSH
Vice President of Sales
Steve is a veteran security and network sales executive with nearly 25 years of sales, who has contributed his networking and security expertise to build and managed sales, technical presales teams, and channel for enterprise LAN switching and security portfolio for large global and mid-sized companies in the U.S. and Canada Western Region.
Steve leads the company's sales organization with a specific focus on global sales expansion, account management, enablement, and readiness. He is driven by a desire to ensure clients achieve their positive business outcomes.
Steve contributed to establishing Xylan corporation's credibility, leading to 1996 IPO that raised $83M+, by securing the company's early business and recognizable customers including ISP's, local telecom providers, colleges, research institutions, state government, insurance companies, and corporations, which then got acquired by Alcatel.
Companies served: Alcatel, WAN LAN Solutions, 3Com, Comlank, Fidelis, and Endgame.
MIKE WALLACE CISSP, CISA, CISM, ITIL v3, CIPT, CGEIT
Senior Information Security Consultant
Mike possesses over 30 years of experience in IT with dedicated the past 16 years to Information Security, Governance, Compliance, and Risk Management. Mike has serviced a number of sectors including computer service bureaus, pharmaceutical, financial services, semiconductor, and healthcare. His expertise lies in Information Security Assurance, Risk Management, and Compliance.
MITCH COHEN CISSP, CISM, CCSFP
Advisory Board Member
Mitch has 25 years of experience with expertise in IT and Information Security leadership, consulting, government contract management, risk management, project management, and security frameworks (NIST, FISMA/FedRAMP, HIPAA, HITRUST).
Mitch has served as Chief Security Officer at Bayward Consulting and Cal INDEX, CIO and InfoSec Security Practice Lead, and Consulting Manager at DELL/NASA.
Mitch holds a bachelor degree in Computer Science/Management from University of Massachusetts Amherst